We're in the business of making you feel fantastic! We uphold a daily, uncompromising commitment to quality and customer service in our luxurious central Winston-Salem location. Be sure to "like" us on Facebook to stay up to date with Lusso Hair Studio's deals, discounts, and news!
Lusso Hair Studio's stylists are expertly trained in the latest techniques including scissor and razor cutting; skilled balayage and foil placement; and the mastery of the perfect finish. All this, combined with amazing dimensional hair color, flawless color correction, and expert gray coverage make every client walk out the door looking and feeling beautiful.
At Lusso Hair Studio, we make sure we're at our best so you can look your best. We know that if you look your very best, then we have another happy customer.
Be sure to follow our Pinterest Boards!!
Lusso Hair studio has been ranked in the top 9 hair salons in Winston Salem, NC with an A+ reputation.
Visit Expertise.com for more info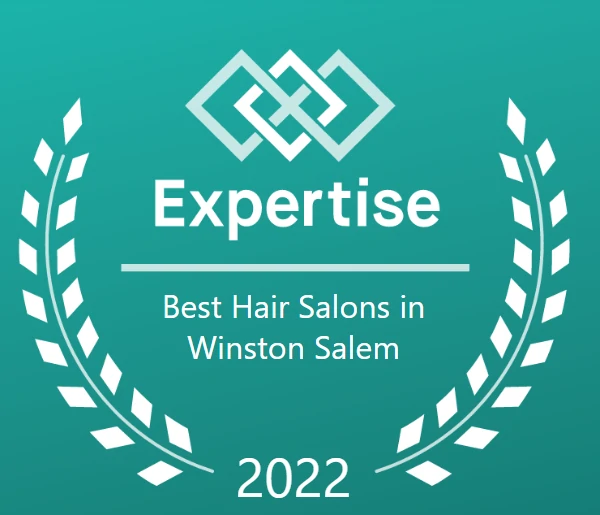 Owner & Master Stylist
Proud owner of Lusso Hair Studio and a master colorist, Jennifer has channeled her passion for creative design into a great career in the beauty industry for over 20 years. Offering a salon environment that is both relaxing and fun, she thrives on making Lusso a place that her staff and clients alike will enjoy.
To broaden her knowledge of hair color and styling, Jennifer has attended advanced education through training with Hanzo, Babe Hair Extensions, Wella, Calura, Rusk, Redken, Kenra, Goldwell, Davines, Aveda, Tigi, Joico, Keratin Complex, Candy Shaw and Beth Minardi. She believes that education is key to staying fresh and current in this industry, and as a result of that mindset she and her staff participate in a range of continuing education consistently. A truly fabulous color artist, she blends modern and innovative techniques to create wearable, fashion-forward color and amazing hair cuts that fit the clients personality, lifestyle and image. Jennifer is now proud to offer an Organic color option as well for the health conscious client and is one of few stylists in our area to offer Hand Tied Hair extensions.
Master Stylist
Since 
Kelly
can remember, she has always wanted to be a hairstylist. Growing up visiting her grandmother, who had a "beauty shop" in her home, is where she developed her love for hair. "It's just in my blood," she says. Before graduating from cosmetology school in 2001,
Kelly
spent three years as an assistant to a well-known talented stage artist. She used these experiences to advance in her new career as a stylist very quickly.
Kelly
is a single mother to a beautiful little girl who inspires her to be the best she can be in all areas of life! She is the reason for everything she does! After being in the beauty industry for 20 plus years, she still feels a strong passion for new education and uses her creativity and drive to make people look and feel their best. She takes pride in her ability to deliver strong haircuts and beautiful colors.
Kelly
considers every client that sits in her chair family, and she enjoys her time with all of them!
Master Stylist & Colorist
With all of the stressors in everyday life, the last thing you should have to stress about is your hair. Liz takes her time to truly understand and meet the needs of each client in her chair while providing a relaxing and enjoyable salon experience. Liz has over 10 years of experience in the industry.
She is certified in Donnabella and Bellami Hair Tape-In Hair Extensions, and Brazilian Blow Out Smoothing. In addition,  Liz works with multiple hair color lines. With many tools in her arsenal, Liz keeps continuing education at the forefront, and achieving your perfect look is her goal.  She loves creating lived-in color looks with balayage, and also specializes in gray coverage and multifaceted blondes.
While her husband and growing family are most important to her, her wonderful clients and passion for her career are a close second! Book your personalized experience with
Liz
 today.
Master Stylist
Lacey transforms her passion for life and creativity into your salon experience. She's had the pleasure of bringing your vision to life for 12 years. She is a graduate from the Cosmetology Institute and continually strives to stay highly educated in the beauty industry with training from Redken, Rusk, Joico, Moroccan Oil and Big Sexy Hair.
Lacey also managed a Salon Franchise for 8 years. She truly enjoys every aspect of creating a personalized style for her clients, from her tailored cuts to multi-dimensional color and highlights. Lacey will embrace your idea and image and turn it into your very own customized look that you will love! She has an eye for color creation and design and truly loves what she does.
Master Stylist
Jennifer grew up seeing the art of the hair industry firsthand from being in her mother's salon and watching the lifelong relationships that were created. She developed a passion for creating that art herself and began her career in 2007. Jennifer graduated from Leon's Beauty School. She worked as an assistant to a well-known, talented stage artist for BIG SEXY HAIR company for 2+ years gaining knowledge in color techniques and creative cutting.
Her passion for continual education in the latest trends and techniques allows her to continue to advance her skills. One of Jennifer's greatest attributes is that she is a good listener and wants her clients to take an active role in the decisions made about their styling choices. Her primary professional goal is to have every client walk out the door having a renewed sense of self-confidence and assurance. She prides herself on making your hair experience relaxing and memorable!
Junior Stylist
Laura has had a strong passion for hair since she started dying her and her friend's hair around the age of 13. Her love for the arts has carried over into her love of hairstyling. "I love making people feel good about themselves. When they get up from my chair, I want them to stand up as a more confident person. That's what doing hair means to me." Laura graduated from Aveda Hair Institute in 2018 and specializes in vivid colors and 'blonding'. With Aveda, Laura has been trained in color formulation and technique specializing in balayage. She also has continued education in Hanzo, a haircutting technique. Laura has spent the last four years perfecting her craft and building strong bonds with her clients.
In addition to her passion for hair, Laura has a passion for family. She enjoys being a wife and a mother to her daughter, Lucy. In her downtime, she also loves to travel and sing.